The Canadian Museum of History is a renowned cultural institution that hosts a wide range of events each year. With its unique architectural features, outstanding collections and world-class rental facilities, the Museum is certain to leave a positive and lasting impression of your special event.
Whether you are planning an intimate banquet, cocktail reception, conference, meeting, or even a dream wedding, your guests are sure to enjoy an unforgettable experience. Options include our internationally renowned Grand Hall — with its large indoor collection of totem poles and house fronts — and the elegant circular Hub in our new signature gallery, the Canadian History Hall.
Catering Services
The Museum offers catering choices for your event. These caterers, featured on our Approved Caterers List, are familiar with the Museum's logistics for events.
Your sales executive can provide a condensed version and provide recommendations on the best caterers to approach, depending on the type of event you are planning and your needs.
My Catering Group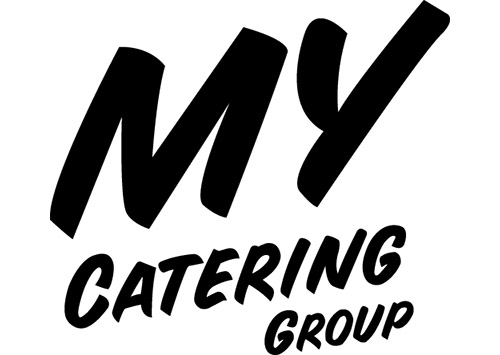 We know the business, and we know it well. We understand the keen attention to detail, planning, organizing, and energy required to pull off a successful event. We make sure we understand the big picture and bring in the perfect resources to take our events to the next level. We pride ourselves on hiring the best chefs, sourcing the best ingredients, using the best equipment, and servicing the event with knowledgeable and friendly staff. We strive to be modern and have a pulse on the top venues, food selections, and event-planning techniques to make sure your event is a hit. Whether big or small, we always make sure that events are a great success, with each detail given the care and attention it deserves. Our goal is always to ensure that our clients feel like guests at their own events.
Email: events@mycateringgroup.com
Website: https://www.mycateringgroup.com/ottawa-catering
Menu: https://www.mycateringgroup.com/menu-1
DBA River Lounge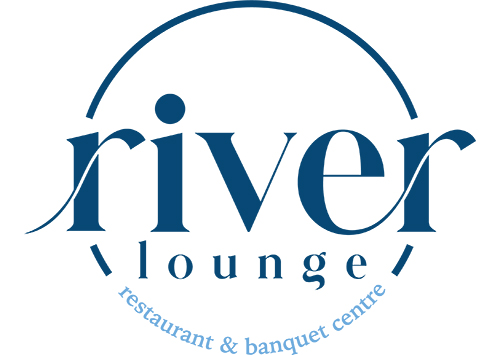 We offer catering services for groups as small as five and as large as 1,500, for everything from corporate and diplomatic events, to weddings and other celebrations. Whether you're looking for cocktail-party-style hors d'oeuvres and drinks, or elaborate menus for seated dinners, brunches and buffets, we can help ensure that your special occasions become unforgettable moments.
Our Red Seal Executive Chef and Owner uses his talent to craft high-quality dishes that showcase Canadian culinary culture, while also experimenting with Mediterranean, regional and seasonal cuisines. Herbs and spices, as well as various textures, meld together to create flavourful plates that are sure to please all palates.
Email: bookings@theriverlounge.com
Website: https://theriverlounge.com/
Les Flavoureux Traiteur Gourmet
This is no time where the usual is suitable! Les Flavoureux Gourmet Catering will contribute to the success of your wedding, convention, or meeting by offering varied, refreshing, and healthy menus along with refined presentations. Our administrative department will also meet your expectations with a professional, courteous support and follow-ups always carried out with the greatest celerity.
Email: info@flavoureux.com
Website: https://www.flavoureux.com/?lang=en
L'Indocile

L'Indocile: the key to the success of your event in the Ottawa-Gatineau region.
Whether for a wedding, a banquet, a business meeting or simply for a meal with friends, we have the package that will meet your needs.
Email: traiteur@lindocile.com
Website: https://www.lindocile.com/en/catering
National Arts Centre

The National Arts Centre is premier caterer in Ottawa for the special events in your life; an enchanting wedding, an innovative business meeting or conference, a corporate dinner party, Gala cocktail reception or family gathering. Our creative culinary team and attentive bilingual staff are leaders in the nation's capital. Our internationally staffed team excel in customized menus and protocol service.
Email: meetingsandevents@nac-cna.ca
Website: https://nac-cna.ca/en/meetings
Les Traiteurs ByTown Catering

Les Traiteurs Bytown Catering is the region's choice for catering and food services. With us you can expect great food at the best quality-price ratio on the market, an array of options to choose from our extensive menu, a willingness to adapt to any request, a friendly and knowledgeable office and event staff, and a commitment to do whatever we can to meet your needs, including for special and urgent requests. You can also be proud of doing business with a local company involved in the community and that supports ecological, social, and environmental ethics. Bytown Catering offers a full range of catering services, from breakfasts, breaks and lunches, to formal receptions and gala dinners.
Email: sales@bytowncatering.com
Website: https://bytowncatering.com/
Tulips & Maple Catering

Tulips & Maple has been delighting guests in Ottawa for over 25 years with their passionate team of culinary experts and creative, mouth-watering, and eye-catching dishes! They are regarded as the "go to" company for premium catering and are so happy to be partnering with the Canadian Museum of History and the Canadian War Museum to serve their clients and guests.
We specialize in any size or type of function: intimate gourmet luncheons; all-day corporate functions and conferences; large-scale galas for hundreds and beautifully orchestrated weddings. We create a unique experience for each of our clients and look forward to making their experience with us seamless!
Email: info@tulipsandmaple.ca
Website: https://www.tulipsandmaple.ca/ottawa/
Westin Ottawa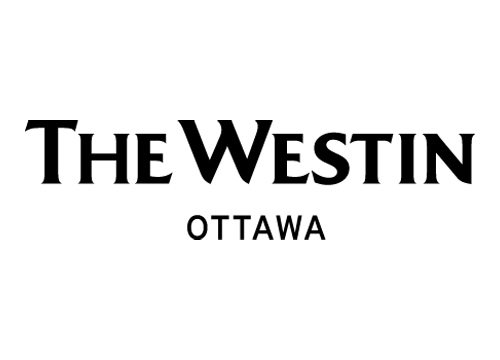 Host an inspiring event with catering from The Westin Ottawa. Our experienced culinary team will work with you to design a menu that infuses local flavours and seasonal produce to keep your guests excited. We are happy to customize menu selections that fit seamlessly into your event plan. Each meal is prepared in our dedicated conference kitchen, with our catering manager serving as your point person before, during, and after your event.
The culinary and service teams at The Westin Ottawa are uniquely qualified to deliver the outstanding quality that your event deserves.
Email: ottawa.sales@westin.com
Menu: https://www.marriott.com/marriottassets/marriott/DENWW/PDF/denww.pdf-eventsmenu1.pdf
Whalesbone Catering
Whalesbone Catering provides dynamic, delicious, and dedicated catering services, providing five-star food with humble and honest intentions. Our company name is synonymous with the highest levels of food and service in the city, with menus featuring sustainable seafood and locally sourced produce.
As a company, we are Ottawa's premiere oyster house, seafood restaurant and supplier, quickly becoming Ottawa's go to steakhouse and butchery.
Through the years, as a catering company, we have helped host many large-scale private, corporate and government events from 15 to 1500 guests. Our activations have consisted of oyster bars and chilled seafood displays, canapé services and plated or family-style suppers.
Our activations and events come in a variety of shapes and sizes, as do our menus. We comfortably host for small- to large-scale oyster bars, canapé functions, intimate plated dinners, and long table feasts. Our focus is on oyster bars, fresh seafood displays and canapé functions.
Email: catering@thewhalesbone.com
Website: https://thewhalesbone.com/pages/catering
Canadian War Museum
Renowned as one of the country's architectural gems, the Canadian War Museum sits near the banks of the Ottawa River and offers a unique experience, with its world-acclaimed architecture, scenic vistas, impressive halls, intimate conference rooms and state of the art theatre are guaranteed to ensure the success of your special event.