Museum
Gift Shop
Our Gift Shop features a wide variety of Canadian souvenirs, as well as an excellent selection of products related to the themes of the Canadian Children's Museum and the current exhibitions of the Canadian Museum of History. Our Gift Shop also offers unusual and one-of-a-kind items produced by Canadian artisans. Come discover the unique talents of some of Canada's finest craftspeople!
The Gift Shop Opens For One Weekend Only: December 5 & 6!
During the temporary closure of the Canadian Museum of History, the Gift Shop will have a special opening on December 5 and 6, exclusively for Members from 9 to 11 a.m., and for the public from 11 a.m. to 5 p.m.
Get inspired by our exclusive collection of products showcasing Indigenous artists from across the country, unique creations by Canadian artisans, jewellery, colourful home accents, fashion accessories for men and women, blankets, prints, books, Christmas ornaments and more!
Hours
December 5 and 6
Members: 9 a.m. to 11 a.m.
General public: 11 a.m. to 5 p.m.
Would you rather shop from the comfort of home? Check out our online Gift Shop.
Members enjoy an exclusive 20% discount* in person at the Museum Gift Shops (December 5 and 6 at the Museum of History and until December 24 at the War Museum) and at the online Gift Shops until December 6. Become a Member today!
*IMPORTANT NOTE
Deliveries by mail | Please allow 3 to 7 business days for mail delivery in Canada when you purchase online. Delivery before Christmas cannot be guaranteed for orders made after Thursday, December 17.
Discounts | Discounts for the Museum Gift Shops cannot be combined, and they do not include alcoholic beverages, merchandise on sale, gift cards or stamps.
Gift Cards
A gift card, the perfect idea!
Offer the unforgettable experience of the Museums, all wrapped up in a lovely gift card!
What can the gift card be used for?
The proud owner of a gift card can use it to buy:
Admission tickets to both Museums (Canadian Museum of History and Canadian War Museum)
Special event tickets
Purchases at the Gift Shops
An annual Membership
Where can I purchase a gift card?
At the Box Offices and Gift Shops of the Canadian Museum of History and the Canadian War Museum or:
How much does it cost?
Like any gift card, it's up to you! Choose a value of $10, $15, $20, $25 or more; or choose the value of a membership.
Why give a Museum gift card?
Because it's the ideal gift! Easy to purchase, it is sure to please any family member or friend by providing them with a unique and original experience.
Newest Souvenir Catalogues
Recent Books in the Mercury Series
The Mercury Series Goes Digital
The Canadian Museum of History and the University of Ottawa Press are proud to announce the publication of the Digital Mercury Series. All Mercury volumes, dating back to 1973, may now be ordered from the University of Ottawa Press.
You may browse the entire Mercury Series or focus on the sub-collections:
Memberships
All wrapped up in history?
Give it as a gift.
A Museum Membership is the perfect gift for everyone!
When you become a Member of the Canadian Museum of History and the Canadian War Museum, you also become part of our Museum family.
Membership with us brings you a full year of special Members-only events, exclusive previews and money-saving discounts, along with unlimited access to outstanding international exhibitions, exciting activities, compelling performances and lectures at both Museums.
Become a Member today and enjoy unparalleled access to two of Canada's most renowned cultural institutions.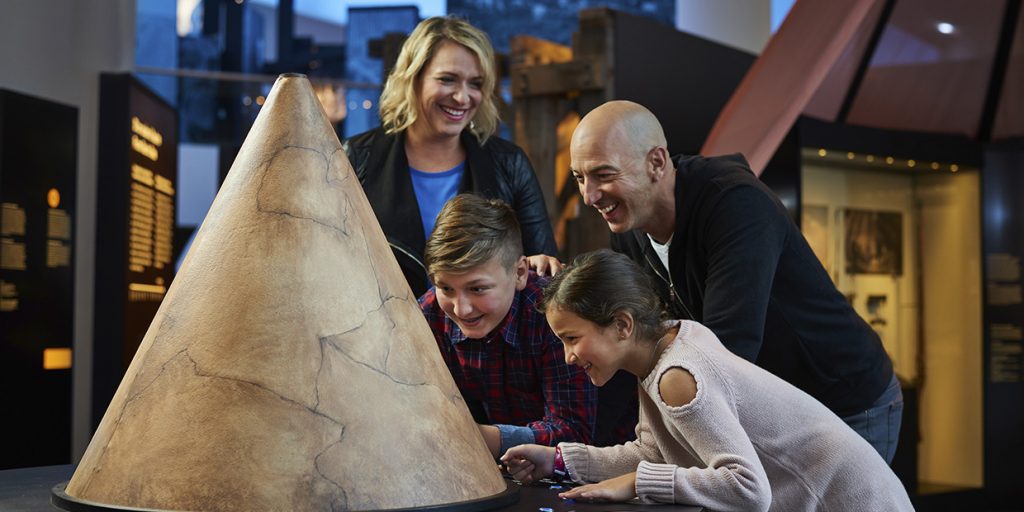 Although the Museum of History is temporarily closed, as a Member you will benefit from access to the Canadian War Museum, exclusive perks, interesting digital content and virtual conferences, to name a few. Planning is also well underway for new special exhibitions and engaging programming in 2021.
A Membership gift card becomes active for a full year upon the recipient's first visit.
Your support of Canada's national museums of human and military history during these unprecedented times is more important than ever.
Categories and Annual Membership Rates
Your membership is paid within 3 visits!
Adult
18-64
$50
Senior, Student or Child
Senior: 65+
Student: 13-17 or 18+ with student ID
Child: 3-12
$40
Family
Up to 2 named adults or seniors, accompanied by children aged 17 and under (maximum of 6 people per visit)
$125
Ambassador
Up to 2 named adults or seniors, accompanied by guests (maximum of 6 people per visit)
$250
Prices do not include tax and are subject to change without notice.
Exclusive Benefits and Events for Members
Exhibition previews
Conferences with historians and Museum experts
Themed activities* exclusively for Members
Guided tours with Museum experts
Some surprises and much more!
*Activities can be free or include additional charges.
Advantages
50% discount on Museum admission for one guest per visit (Individual Membership) or two guests per visit (Family Membership)
25% discount on parking (applicable only for your visits to the Museums)
Discounts on tickets for special events at the Museums
10% discount on Gift Shop purchases (20% discount for holiday-season shopping)
10% discount on food services
Express line at the Box Office
Privileges are subject to change without notice.
Memberships are not transferable or refundable.
Exclusive members events coming soon
Stay tuned!