Tourism Professionals
This section is dedicated to travel trade professionals planning group and FIT visits to the Museum of History.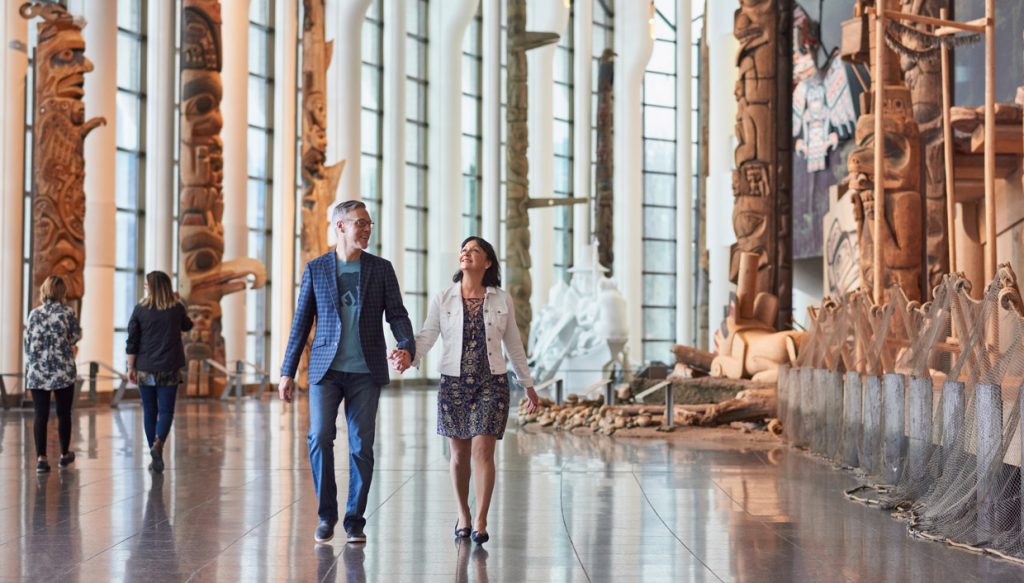 At Canada's most visited museum, discover the events, experiences, people and objects that have shaped the nation's history. Take in the beauty of this architectural gem and its spectacular setting on the banks of the Ottawa River. Marvel at the world's largest indoor collection of totem poles and explore the traditions and achievements of Canada's First Peoples. Now opened, the Canadian History Hall presents Canada's story as you've never seen it before. Explore Canada's history through the diverse experiences and perspectives of the real people who lived it. Discover our collective story of conflict, struggle and loss, as well as success, achievement and hope. This new signature exhibition illuminates the enduring legacy of Canada's past — a legacy that is alive, relevant and continually unfolding.
Do not forget to tour our many exhibitions, be a kid again at the Children's Museum and live the ultimate cinema experience at CINÉ+.
---
Contact the Head, Tourism and Group Sales
Stephanie Fortin
Head, Tourism and Group Sales
819-776-7086
stephanie.fortin@historymuseum.ca
---
Accessibility
Group Entrance
The Museum of History has a designated private group entrance underground for drop-off and pick-up of visitors. The group entrance is a nice area where visitors are welcomed to the Museum and group registration is processed with the Group Leader. A coat check for the group is available.
Bus Parking
Free parking is available year round at the Robert Guertin Arena, located at 125 Carillon Street in Gatineau, a few minutes from the Museum.
Group and FIT Rates
Group and FIT rates and policies (Tour Operators) (Until December 31, 2020) (PDF file)
The group rate applies to groups of 15 people or more.
Free admission for children under the age of three.
When you buy a combination including activities at the Museum of History and the War Museum, tickets are valid for three consecutive days – STARTING ON THE DAY OF THE FIRST VISIT.
Each combination of experiences applies to a single group. They cannot be separated and are non-transferable.
As the Canadian Children's Museum can be very busy, you are strongly advised to reserve a time slot. If attendance is high, groups without a reservation may not be permitted access.
Adult group leaders must remain with students or children at all times.
Admission fees are subject to change. Taxes are not included.
Prices may vary for special-featured films.
Group Meal Options
Information Kits
Multilingual Mobile Application
Make the most of your visit to the Canadian Museum of History with our multilingual Museum Guide. Download our app prior to your visit and discover Canada's rich history.
Our visual guide includes exhibition overviews, interactive maps, images and 360° VR tours, and is available in multiple languages. Dive into the fascinating stories found throughout our breathtaking exhibitions and discover more than 15,000 years of Canada's rich history.
Languages available: English, French, Spanish, German, Chinese, Japanese and Korean.
Click here for more information and to download
Products for Groups
NEW – Museum and Canoe Experience
The Canadian Odyssey
Discover 15,000 of years of stories and explore Canada's history through the diverse experiences and perspectives of the real people who lived it at the Canadian Museum of History. Then, trace the voyageurs of the late 1700s aboard a traditional Montréal canoe and explore the Ottawa River and its rich historical surroundings.
Details:
Guided tour of 60 minutes of the Canadian Museum of History, including the Canadian History Hall.
Expedition of 90 minutes aboard a Montréal canoe on the Ottawa River, with a costumed interpreter, relating the life of the 18th-century explorers.
Adults: $39.50 plus tax
Children/students (aged 3 to 17): $34.50 plus tax
Reservations are required. Please contact us for more information and to book.
Guided Tours
Through artifact collections, research, exhibitions and public programs, the Museum works to preserve the heritage of Canadians and promote the cultures of Canada and the world.
Discover the living history of Canada! Treat yourself to a guided tour of our permanent halls. All tours last approximately 45 minutes and cost $3.00 per person.
Early-Start Breakfast and Guided Tour
From May to June, the Museums offer an "early-start" breakfast and guided tour. Groups arrive at 8 a.m. for a full American buffet-style breakfast, followed at 9 a.m. by a guided tour or a CINÉ+ film — all before the Museum opens to the general public.
This option is a great way to get the most out of your visit and avoid long line-ups at the Group Entrance!
Reservations are required. Please contact us for more information and to book.
Evening Activities
Looking for a fun way to spend the evening? Try pairing a buffet dinner in one of the Museums' cafeterias with a CINÉ+ film (at the Canadian Museum of History) or a dance in one of our unique and exciting venues. For more information, contact us.
Activity Sheets
Using our educational activity sheets, students explore the Museums' exhibition halls and galleries on their own or in small groups. It's a great way to engage students and make learning even more fun!
The new activity sheet "It's Your History" covers the Grand Hall and the First Peoples Hall.
Printed activity sheets are available at a cost of $1 per student or are free to download with a Teacher's Guide. To download, click here.
CINÉ+
Enrich your Museum visit and offer your groups a unique journey through history, culture, adventure and nature with stunning films that will touch and inspire you.
Current CINÉ+ film trailers and schedule.
The CINÉ+ offers a wide selection of films in library for private screenings. A minimum of 50 persons is required.
Education and School Programs
FIT Programs
If you are a Tour Operator specializing in FIT products and would like to set up an FIT contract, please contact our Head, Tourism and Group Sales.
Facility Rentals
The Museum of History and the War Museum offer a wide choice of multi-purpose spaces for small or large gatherings of up to 1,200 people. Whether you are planning a banquet, reception, performance or meeting, we have breathtaking spaces that will simply wow your clients.
View Facility Rentals
Special Groups
Need help planning a special group, looking for different ideas or have special requirements?
Contact us with your needs and it will be our pleasure to assist you.
Familiarization Tours
You would like to experience the Museum for yourself or plan a site visit? Contact us for a familiarization tour of the Museums. Send a request to the Head, Tourism and Group Sales.
Memberships
The Museum of History is a proud member of the following tourism organizations.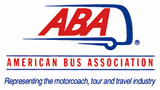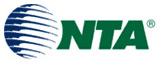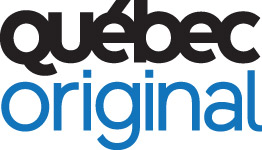 The Canadian Museum of History is a Canadian Signature Experience.

For more information on Canada's Signature Experiences Collection, visit https://caen-keepexploring.canada.travel/canadian-signature-experiences.
Group Admission Fees
Group rates apply to groups of 15 or more.
Taxes not included – Valid until December 31, 2020

Group Admission Fees
Adult / Senior (18 Years +)
Student / Child (3 – 17)
1 Museum
(Museum of History or War Museum)
$11
$8
2 Museums
(Museum of History and War Museum)
$16
$12
1 Museum + 1 CINÉ+ Film
(Museum of History)
$15
$11
2 Museums + 1 CINÉ+ Film
(Museum of History and War Museum)
$20
$15
School Program
$1 per program, per student
Guided Tour
$3 per person
Activity Sheets
$1 per sheet