The Canadian Museum of History is proud to partner with Indigenous Experiences and the Summer Solstice Indigenous Festival during National Indigenous History Month. Throughout June, learn more about the histories and cultures of First Nations, Métis and Inuit peoples with in-person and online activities for all ages and interests.
Join us for amazing performances and family activities at the Museum, plus online Paint Night workshops, artist videos, exhibitions, crafts and film.
---
At the Museum
Live Performance: Indigenous Experiences
Saturday, June 19 and Sunday, June 20
Indigenous Experiences highlights Indigenous histories and cultures through engaging dance, storytelling and songs to commemorate National Indigenous Peoples Day (June 21). Indigenous Experiences — organizer of the Summer Solstice Indigenous Festival — specializes in immersive experiences and activities that reflect and respect the diversity of Indigenous cultures.
Dance performances will take place at 11:30 a.m., 12:30 p.m. and 3:30 p.m. in the Dome behind the Museum. Interactive workshops will be offered at 10:30 a.m. and 2:30 p.m. Following each dance performance, Indigenous Experiences will invite you to tour their installations, either on your own or with a member of their staff to guide you. The activities are offered in both English and in French. Free with Museum admission. Space is limited.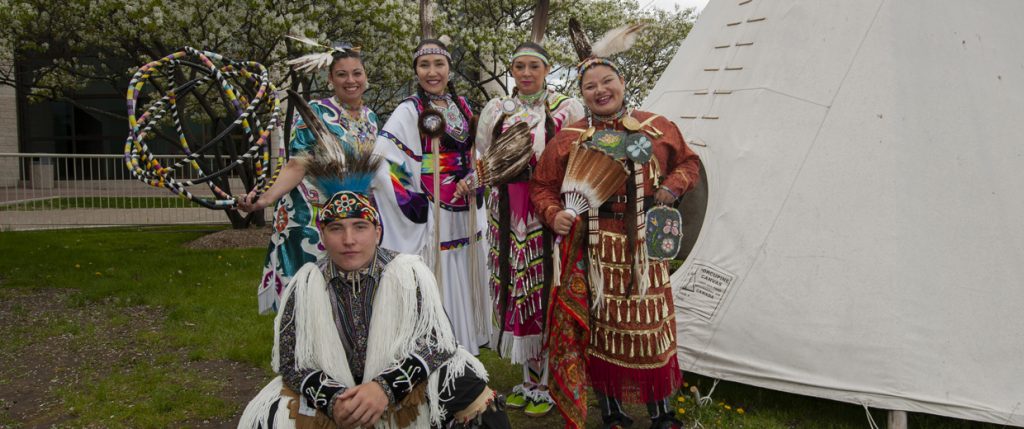 Photo: Canadian Museum of History, IMG2019-0157-0006-Dm
---
Exhibitions
See the diversity, creativity and resourcefulness of Indigenous cultures through archaeological discoveries, stories, art, images, and thousands of historical and contemporary objects on display.
---
Self-Guided Family Activities
Drop by Information, located in the Main Lobby at the Museum, and pick up one or more of these free handouts.
The Grand Hall… For Kids
Learn about the stories and peoples of Canada's Northwest Coast while exploring the Grand Hall.
Outdoor Architecture Hunt
Take a walk around the Museum grounds and discover the fascinating symbolism of its architecture. Learn more about the inspiration that architect Douglas Cardinal drew from the Canadian landscape.
Outdoor Museum Quest
Go on an outdoor family adventure with the Museum Quest handout as your guide. Explore the Museum grounds and the surrounding environment to learn about Indigenous art.
---
Online
Meet the Artists
Celebrate National Indigenous History Month and learn about three influential Indigenous artists — and the people, places, moments and memories that have shaped them as artists. They share stories about how they became artists, and how their work has evolved over time. Discover how ancestral knowledge inspires them, as well as how they use materials and techniques to strengthen their connections to the natural environment.
---
Paint Night Workshops
Learn to create your own masterpiece by signing up for virtual Paint Night workshops led by Indigenous artists Simon Brascoupé, Heather Campbell and Jaime Morse. The workshops will be streamed on the Summer Solstice Indigenous Festival website.
Simon Brascoupé: Canada Goose
Thursday, June 3, $22.50
Algonquin artist and curator Simon Brascoupé will lead a live virtual class on painting the Algonquin trickster: the Canada Goose. He will begin by telling two Canada Goose stories: "Canada Goose and the Giant Beaver," and "Canada Goose and Ducks." Learn how to draw and paint a Canada goose in acrylics on canvas.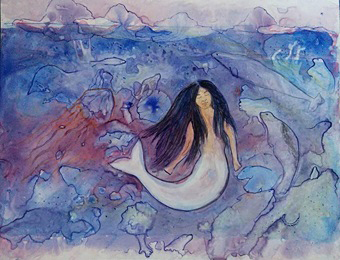 Heather Campbell: Sketching Inuit Sea Creatures
Thursday, June 10, $10
Learn to draw Inuit sea creatures with artist Heather Campbell. Discover the importance of sea creatures in Inuit culture, and try your hand at drawing a whale, seal, walrus and polar bear. Beginner and experienced artists alike will enjoy experimenting with Heather's sketching techniques and tips.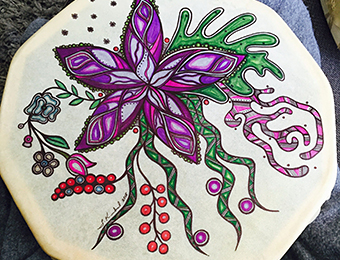 Jaime Morse: Métis Floral Style
Thursday, June 17, $12.50
Learn Métis floral style painting with artist Jaime Morse. Be inspired by Jaime's painting techniques and explore the intricacies of beadwork patterns by painting colours on canvas freehand, or with a stencil template.
---
Exhibitions
---
Activities
---
Explore
---
Film
Join the Canada C3 Expedition as it travels the world's longest coastline on a voyage toward introspection and reconciliation, connecting with Indigenous communities across the land.
---
Photo at top of page:
Photo: IMG2018-0032-0006-Dm