FULL TOUR
The Architect - SELECTION OF THE ARCHITECT
When a selection of architects was invited to submit conceptual design proposals for the new museum, the information they had to feed into the creative process was the site study, the intentions of the National Capital Commission and the City of Gatineau for that site, and a package put together by CMC's New Accommodation Task Force outlining the nature of the museum, its functions, and ambitions, supplemented by discussions with museum staff. Into this palette they mixed their own creative visions.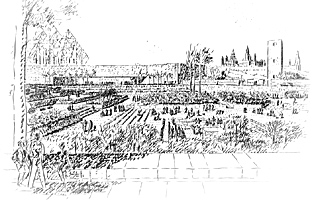 Design concept proposed by Moshe Safdie and
Desnoyers, Mercure Associated Architects.
© Moshe Safdie and Desnoyers, Mercure Associated Architects
Over eighty of Canada's foremost architects were considered - their offices visited, their past works examined - in the course of selecting the right firms to build the new museums. Twelve were invited, in December 1982, to submit by 17 January concept proposals for one or other of the two museums. The short-list approach was selected instead of a full-blown architectural competition because time and money for the project were very limited. Those on the list were asked to consider the context in which the museum would be placed, the role of the institution, and an approach to an architectural solution. The design proper would be created only after far more detailed input from the museum staffs about precise needs.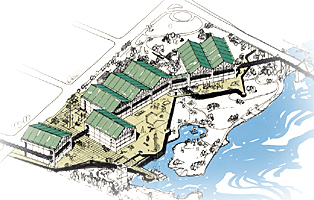 Design concept proposed by IKOY.
© IKOY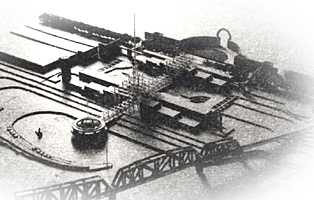 Design concept proposed by Moriyama & Teshima Architects.
© Moriyama & Teshima Architects
Seven of the architects submitted proposals for CMC. On 10 February 1983 the government announced the selection of Parc Laurier as the site for CMC and Douglas J. Cardinal Architect Limited as design architect for the museum, in association with the Montreal architectural firm of Tétreault, Parent, Languedoc et Associés Inc.