The ongoing confirmation of unmarked burial sites at former Indian Residential Schools is a moment for deep reflection. Mourning these children and others yet to be found, the Canadian Museum of History continues to work with Survivors and Indigenous communities to better share their stories and experiences.
We stand with Indigenous peoples and acknowledge the effects these tragic and horrific events continue to have on residential school Survivors, their families, and their communities.
The Museum acknowledges and will continue to confront its own colonial past and to prioritize efforts that move us forward in the spirit of reconciliation. As an institution dedicated to Canadian history, the Museum embraces the imperative of understanding the reality and legacy of the residential school system in Canada.
Museum Access on September 30
The Museum is open from 10 a.m. to 7 p.m., with free admission all day.
Don't forget to reserve your timed ticket in advance as of September 24.
New Special Display
Rekindled – Tradition, Modernity and Transformation in Indigenous Cultures
Until August 2022
Four Seasons Salon
Sparks are reigniting the flames of our cultures. Participants in the 2019 Indigenous Internship Program at the Canadian Museum of History invite you to witness the light.
Following centuries of disruption, our Nations have struggled to assert their cultures. Our religions were banned. Our land occupied. Our languages silenced. Yet we remain. It is through family knowledge, the persistence of our art, renewed relationships with the land, and the reclaiming of spiritual traditions that our children will come to know the ways of our ancestors.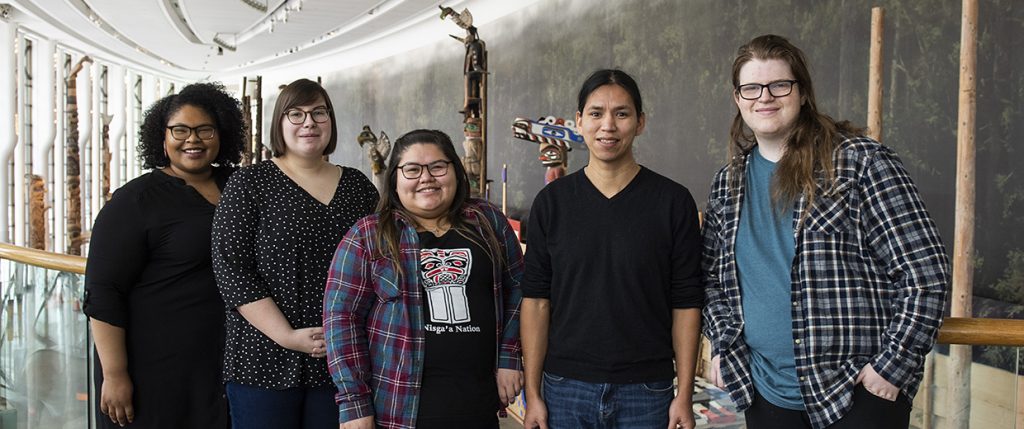 From left to right: Gaëlle Mollen, Coordinator, Indigenous Internship Program, with the 2019 interns, Sarah Monnier, Kaitlyn Stephens, Shaun Canute and Skylar-James Wall.
Photo: IMG2020-0007-0005-Dm
Theatre of the Museum
Please note that a proof of vaccination is required.
Innu Nikamu: Resist and Sing
Directed by Kevin Bacon Hervieux, this documentary tells the story of the Innu Nikamu Indigenous Music Festival through the eyes of its founders and musicians. It is a story of healing; a duty of remembrance.
Film produced in French and Innu, with a version accompanied by English subtitles
Visitors are also invited to learn more through the histories, voices and artworks presented in the Grand Hall, the First Peoples Hall and the Canadian History Hall.
Virtual content is also available:
---