Step into a world of legend. Medieval tales of knights and chivalry still thrill us today. From the fall of Rome to the birth of the Renaissance, the medieval era transformed Europe. Innovations, from the Magna Carta to the founding of universities, continue to shape our modern world. Over 200 treasures from the world-renowned British Museum, many never before seen in North America, conjure a world of deadly power struggles and spectacular romance.
An exhibition developed by the British Museum in collaboration with the Canadian Museum of History.
Photo: Figurine of a Knight, England, 1375–1425, stone. © The Trustees of the British Museum. All rights reserved.
The Exhibition in Pictures
Mark your calendar
Get Your Souvenir Catalogue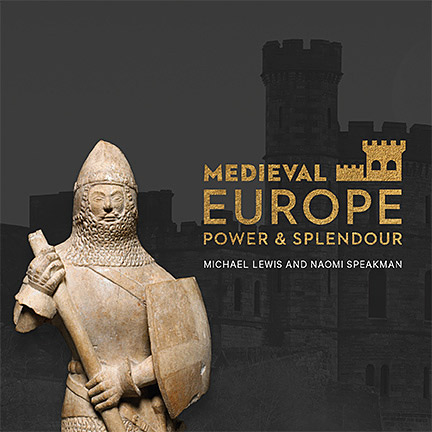 Complete your visit by picking up the Medieval Europe souvenir catalogue, on sale online and at the Museum Gift Shop.