Get in the picture at the Museum!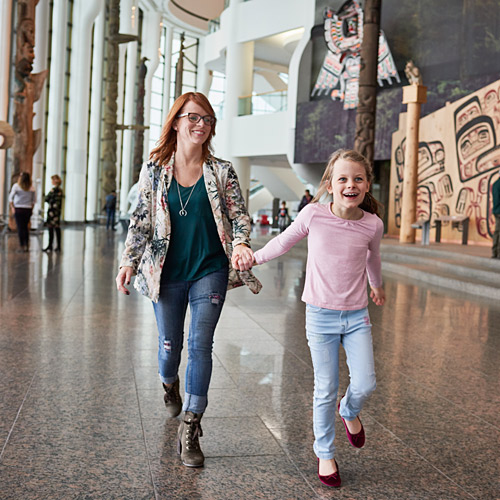 This March Break, delve into the world of photography during the Victorian era. Discover how photographer William Notman took the perfect portrait before the days of Photoshop and Instagram filters. Get dressed up and create your own photograph in a replica of his Montréal studio. Then head over to the Children's Museum to design and make your own one-of-a-kind picture frame.
The fun continues at CINÉ+ with the animated short film The Son of Bigfoot 3D. A teenage boy sets out on a quest to uncover the mystery behind his long-lost dad, only to find out that he is none other than the legendary Bigfoot!
Admission to the Museum of History includes access to the Children's Museum, CINÉ+ and all the Museum's galleries and exhibitions.
Not enough time to do everything in one visit? Become Members and come back any time!
Members enjoy unlimited family access all year long for only $125.
Get a ton of discounts and benefits for less than the cost of three visits! Find out more.
Decorate your own Beavertails!
March 9 and 10
11 a.m. to 3 p.m.
Panorama Café
Included with the purchase of any Beavertail.
Activities
Films
Exhibitions
In need of a screen break?