Mark O'Neill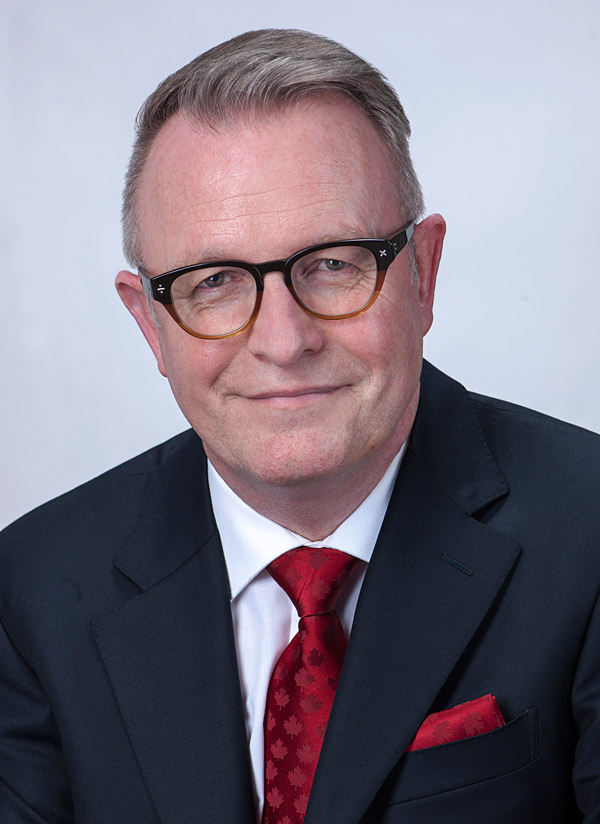 Mark O'Neill is President and Chief Executive Officer of the federal Crown corporation that operates the Canadian Museum of History and the Canadian War Museum, Canada's national museums of human and military history. The corporation also oversees the Canadian Children's Museum, and the Virtual Museum of Canada.
Mr. O'Neill has led the Museums since June 2011. Under his leadership, the Museums have placed new emphasis on telling the stories that have shaped Canada's history and identity. In addition, the Museums have expanded their outreach activities throughout the country, fostered new collaborations and partnerships within Canada's cultural sector, and secured greater financial support from Canada's corporate and philanthropic communities. In 2017, the Museum of History also unveiled the Canadian History Hall, the ground-breaking signature exhibition that presents Canada's national story from the dawn of human habitation to the present day.
Born in Toronto, Mr. O'Neill grew up in Ottawa and attended Carleton University, where he studied Political Science and Canadian Studies. He has worked for the Government of Canada for more than 30 years in various departments, including the Secretary of State, Multiculturalism and Citizenship, Justice, and Canadian Heritage.
Mr. O'Neill has a long history of community involvement through organizations that include the Kiwanis Club of Ottawa, on which he serves as a member of the Executive Committee. In 2013, he was presented with the Ottawa Mayor's City Builder Award for his leadership role in implementation of the 911 emergency phone number, the advanced-care paramedic system, and the adoption of mandatory CPR training in Ottawa schools. In 2012, he received the Diamond Jubilee Medal for his commitment to the Friends of the Canadian War Museum. Mr. O'Neill is also a member of the College of Fellows of the Royal Canadian Geographic Society.