Dialect game: Family of Eight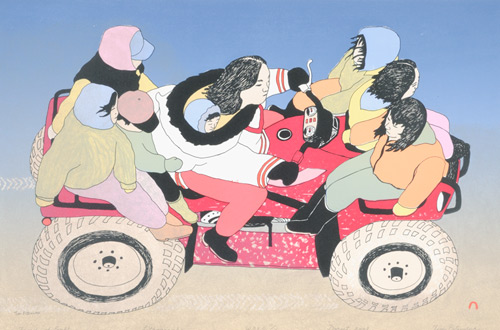 pisuut
atsaluaq
aullaqtut
tiqqialik
pualu
anaana
surusiit
amaut
Learn some Inuktitut words by passing your mouse over each image! You'll find words with each print.
When the user moves the mouse over the image, words appear that identify certain parts of the image in English and Inuktitut.
Translate these words, press Hint button for the first letters of the word or mouseover the image for answers.
Check answers
Hint