One of the region's must-see events
From November 26 to 29, more than 75 exhibitors await you in the majestic Grand Hall to showcase their delicious edibles and unique handmade creations. Cheeses, breads, candies, organic produce, artisanal spirits, handcrafted jewellery and amazing fashion accessories: the Christmas Market is a great place to do your holiday shopping in a festive and relaxed atmosphere. Don't forget your wish list!
Open on Thursday from noon to 8 p.m., and on Friday, Saturday and Sunday from 9:30 a.m. to 5 p.m.
The Museum's Christmas Market is a treat for the senses that you won't want to miss.
Free admission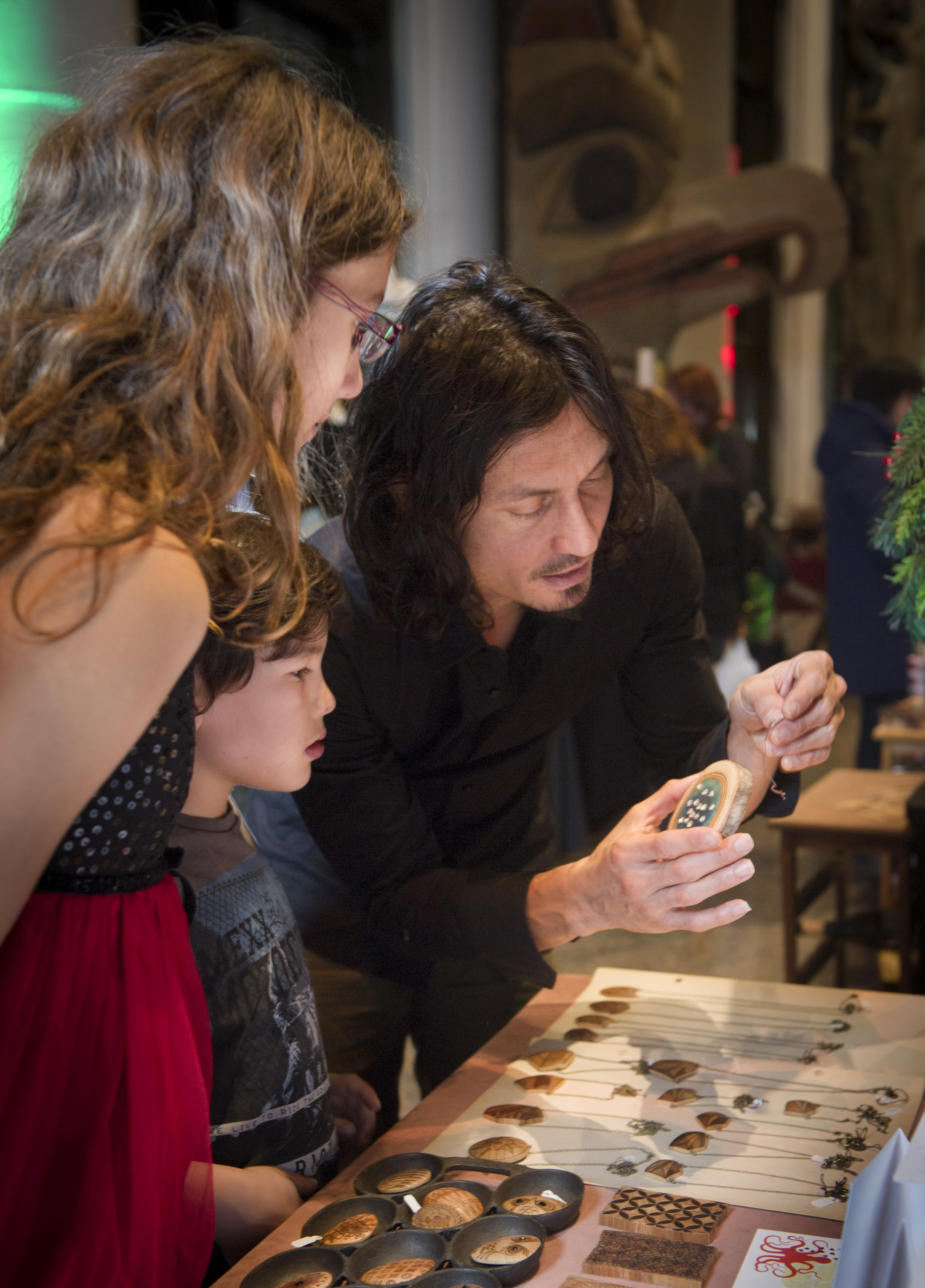 This year's producers and artisans
Beauty Products
Filles d'époque/Vintage Girls
Herboristerie La Fée des Bois Botanicals Inc.
Les Savons de l'espoir de LEUCAN
Savonnerie Saponaria
YATA
Clothing and Accessories
Arpents Vert Alpaga
Atelier Doyon
Bombshell Revival Designs
Fourrures Petite Nation
Funky Vinyl Art
Jeux de Dames
JMB Canada
Les Créations ICI-BAS
Lococina
Mes baaas!
Mailles.ca
Oh! Creations tabliers RETRO aprons
Willow Lane Alpacas
Gourmet Products
Amandes de Maribel
Art-is-in Bakery
Bon thé Divine!
Boucherie de la Ferme
Délices sublimes
Fromagerie Montebello
Fumoir artisanal "Oscar"
Kouignettes and Co.
La Confiserie Wakefield
La Ferme du Ruisseau Noir
La Petite Paysanne, Producteur de cassis
Le petit chef Dominique
La coulée sucrée
Les Fruits du Sommet
Maison de thé CHA YI
Miss Chocolat
Miss Marmelades
Rochef Chocolatier
Household Items & Miscellaneous
Clément Hoeck, artiste céramiste
Créations Grande Ourse – Gravure sur verre
ëskerrik askö
Joanne Savoie Art
L'uniVerre de Jo
Plaisirs Imagés par Pero
PAPOUM PAPOUM
Jewellery
AEA ORIGINALS BY ANDREA
Atelier VerreLime
Bloom Artisan
Brelokz
Créations Geneviève Paris
Créations Pauline
Designs By Tanya
Douce candeur
L'Atelier de Falballa
La Manufacture
Marianne Chevalier
Mary Catherine M
Mercurial Zephyr
Rick Foss
Shoes & Champagne
Stone Era – Ere de pierre
Verreglas
Verretigo
Woodwork
Au Bois Tourné
Baie Assad
Joseph Henri
L'Art-VERRE
Les seaux GADI
Pinowood.ca
Sticks and Stones
Wines and Ciders
Domaine Mont-Vézeau
Ferme Lavender Ridge
Le Vignoble du Clos Baillie
Verger Croque-pomme
Vergers de Velours
Verger Lacroix
Vignoble de la Côte St-Charles