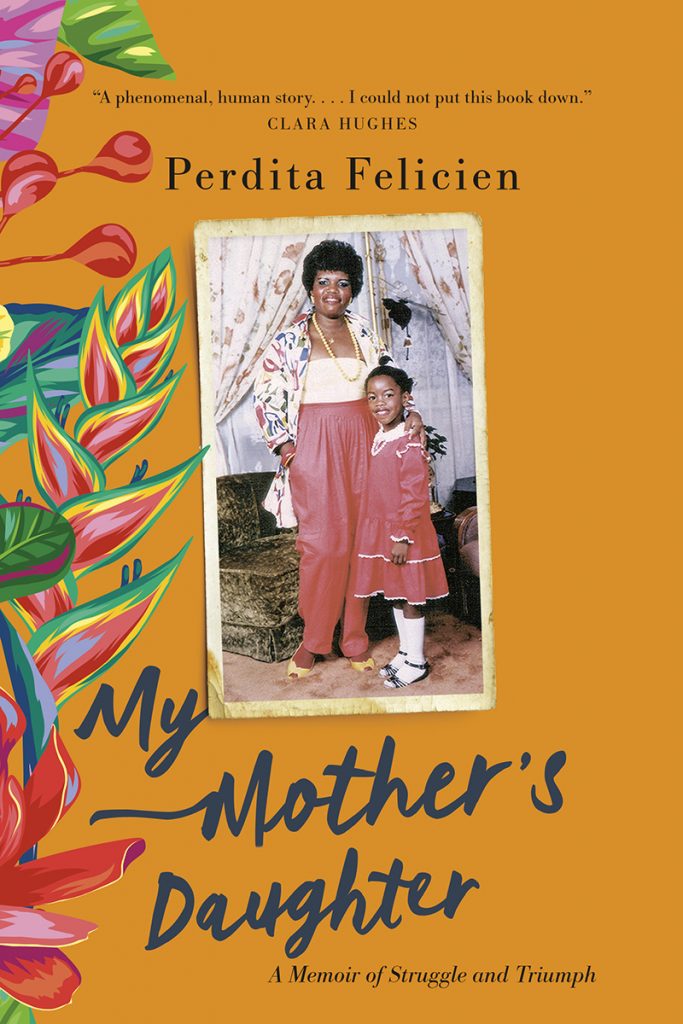 Olympian, world champion, TV host and author Perdita Felicien talks about life after sports, along with triumphant and harrowing moments from her childhood, and how the love and grit of her Caribbean mother got them through tough times — including periods of domestic abuse and homelessness.
Thursday, February 17, 2022
7 to 8:30 p.m. (EST)
Canadians know Perdita Felicien as a record-breaking hurdler. These days, however, the retired athlete has excelled in new arenas as a sports broadcaster, television host, and bestselling author of My Mother's Daughter.
During this virtual webcast, Perdita will talk about the sacrifices it took to climb to the top, and her views on being a Black role model. She will also discuss how writing about her mother's struggles as a young immigrant woman from St. Lucia helped Perdita see her own life and motherhood in a new light.
The conversation will be moderated by Toronto-based news anchor, host and former elite volleyball player Kayla-Marie Tracy, and promises to be a revealing, heartfelt and dynamic exchange.
This event is part of the "An Evening With" series, which is designed to encourage open dialogue at the Museum. The series welcomes experts and well-known personalities in the fields of history, politics, the media, sports, and the arts to explore important issues within a conversational format.
This event is presented in English with simultaneous French interpretation.
---
Presented by TD

This program is made possible by technical support from Baldwin Audio/Visual Solutions.

Photo at top of page:
Perdita Felicien
Photo: Martin Brown