Our on-site school programs are not currently offered. To book a self-guided group visit, please contact our Call Centre, open Wednesday to Sunday, from 9 a.m. to 5 p.m., at 819-776-7014, 1-800-555-5621, or information@historymuseum.ca.
Explore our new Teachers' Zone and discover Museum objects, archival documents, interviews, activity suggestions and more! Check back with us often to see the latest content.
The website of the Canadian Museum of History offers online exhibitions, web modules, games and other activities to support teaching and learning across your curriculum.
These include pre- and post-visit activities, a program outline and detailed curriculum connections for each school program.
Teacher Overviews for programs offered in the Canadian Children's Museum
Baker, "Knead" a Hand?
Music Works!
Teacher Overviews for programs offered in the Canadian Museum of History
Traces of History: The Legacy of Residential Schools – NEW
Exploring and Sorting Natural Materials – NEW
The People of New France: Forging Relationships, Changing Landscapes
An Ancient Bond with the Land
Traditions of the Anishinabe (Algonquin)
The Women and Men of the Fur Trade
Think Like a Historian
History in Your Hands
Guided tour: Grand Tour of the Museum
Gallery Activity Sheets
It's Your History!
Teacher Overview
Student Activity Sheet
Printed copies are available at the cost of $1 per sheet, when you book your group.
Workshops – NEW
Museums and Your Classroom: Educator Workshops
Half-day workshops, from November to April
9 to 11 a.m. or 1 to 4 p.m.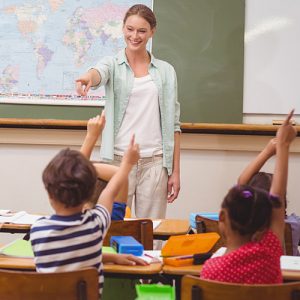 Image: ESB Professional
Explore how the Canadian Museum of History connects to your classroom curriculum.
Historical Thinking theory is the foundation of today's new classroom curricula. Learn how museums can help you and your students during our educator workshops for kindergarten to Grade 12 (Secondary 5 in Quebec) teachers and museology students. This half-day enrichment experience will introduce you to our school programs, connect museum content to your curriculum, explore Historical Thinking concepts, and demonstrate how museums can serve as valuable curriculum resources.
All workshops include a presentation by a Learning Specialist, along with a school program to show you how we have adapted Historical Thinking concepts and school curricula to our programming.
Book your workshop at 819-776-7014. The cost is the price of admission plus $1 per participant, which includes participation in a school program. The minimum group size is 15 people.
Online Resources
The Virtual Museum of New France invites students to discover what drew the French to North America. Students follow missionaries, cartographers, soldiers and coureurs des bois who explore New France with Aboriginal allies as the colony expands. They also join Canada's first European inhabitants in their daily activities and learn about their culture and civilization.
Online Exhibitions features web modules for students at all grade levels, from preschoolers to senior high school students. The modules cover topics as wide-ranging as the work of folklorist Marius Barbeau, Aboriginal heritage and Canadian immigration, and many of them include specially designed games and activities that young people will find both entertaining and educational.
Visit our most popular online modules:
Kichi Sibi: Tracing our Region's Ancient History, Kichi Sibi, which means great river in the Algonquin language, provides an overview of the ancient history of the Ottawa Valley using artifacts found in the region.
Face-to-Face in the Classroom is an educational program that brings students face to face with 27 fascinating people whose decisions, actions and accomplishments shaped Canada.
Mysteries of Egypt is designed to enhance your classroom study of world civilizations. Students will learn about daily life in ancient Egypt and explore that civilization's influence on the modern world.
Greece: Secrets of the Past explores the rich legacies of the ancient Greeks.
Souvenirs of Canada presents objects from the Museum's collection that recall images, events and people from the past — memories that are part of the legacy that has shaped us.
Inside History
Get the inside scoop! Stay connected with the Museum through our newsletter, "Inside History". Fascinating stories about the people and artifacts behind your national human history museum.