June 8, 2013 to January 5, 2014
MR. POTATO HEAD needs you to join his tater team for some fun, educational expeditions. Meet amazing creatures on a jungle safari. Help repair the S.P.U.D. space station and search for life on the planet Neptato. Explore the ocean with Jacques Coustato. Join an archaeological dig to solve the secrets of King Tato's lost vegetable kingdom. You'll have a spudtacular time!
An overview of the exhibition:
Welcome!
Right at the exhibition's entry, kids flock to the play table, where seven mounted potatobodies and a vast collection of body parts and accessories inspire them to create their own silly MR. POTATO HEAD figures. The endless possibilities spark their imaginations and creative self-expression and send their fingers flying as they develop fine motor skills.
Spud Safari
Little inventors learn to mimic the insect world by creating their own amazing jungle bugs out of cups, spoons, spatulas, rackets and brushes, among others, and learn to identify silly creatures by listening to their calls. They hop into a jungle rover, a model all-terrain vehicle, and communicate with their headquarters.
Spud Overboard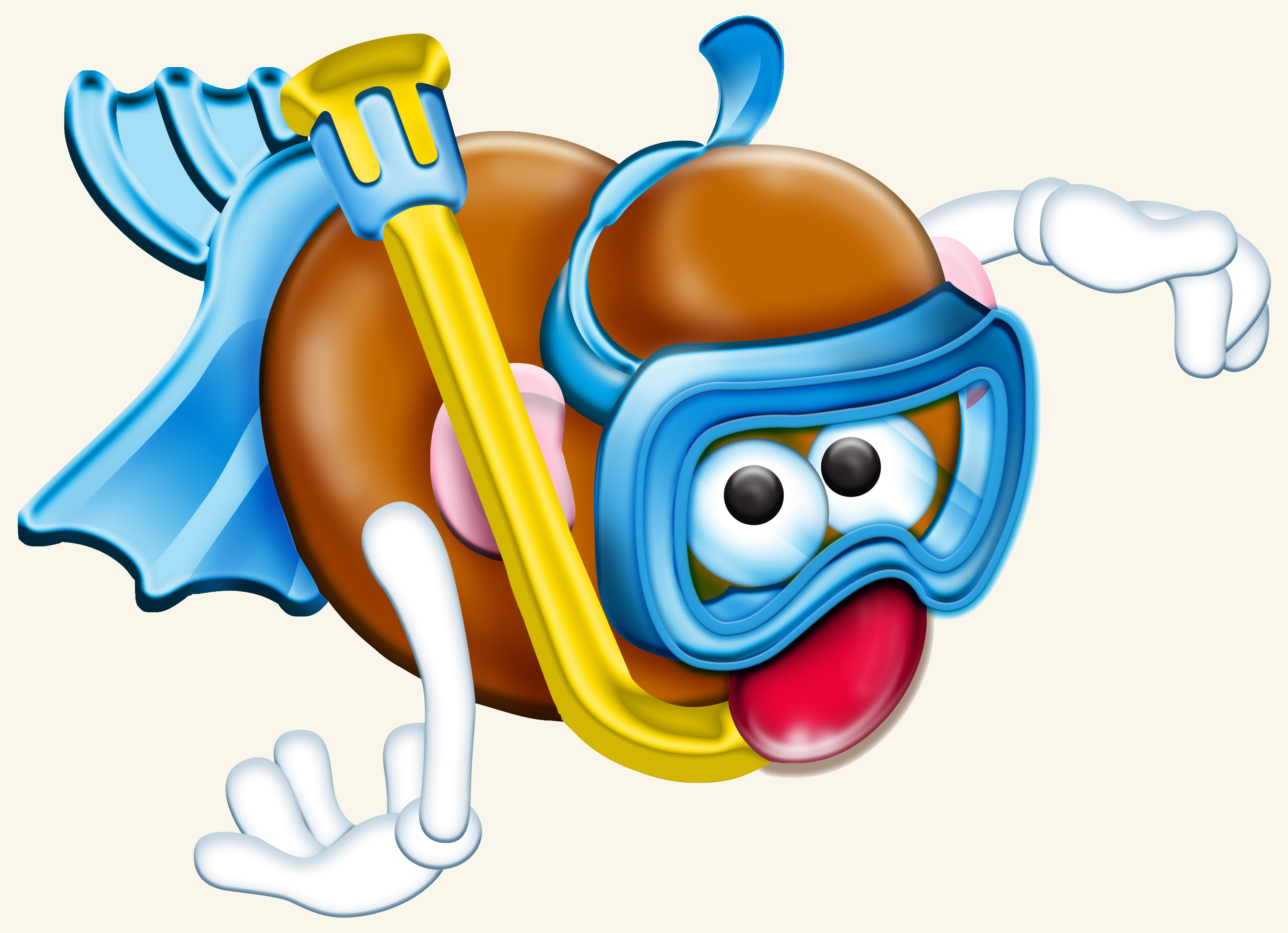 Young oceanographers climb aboard the spud sub, a potato-shaped playhouse outfitted for underwater exploration. Buttons on the control panel trigger watery sound effects, allowing budding musicians to create an ocean overture on the vessel's musical pipes. The gently rocking scuba sled beckons, where the view through the snorkeling mask transports swimmers on an imaginary odyssey.
Spud Quest
The MR. POTATO HEAD, PhD (Potato Head Doctor) character invites budding archeologists to explore the ruins of a lost vegetable kingdom. The mysteries begin with a statue, whose pedestal contains three mazes designed to challenge children's persistence, patience and problem-solving skills. The pedestal also holds 26 embossers, marked with the 26 tatoglyphs of King Tato's ancient alphabet, which kids learn to decipher. At the dig site, children use all kinds of tools to remove plastic "rubble" and unearth artifacts and pictograms.
Space S.P.U.D.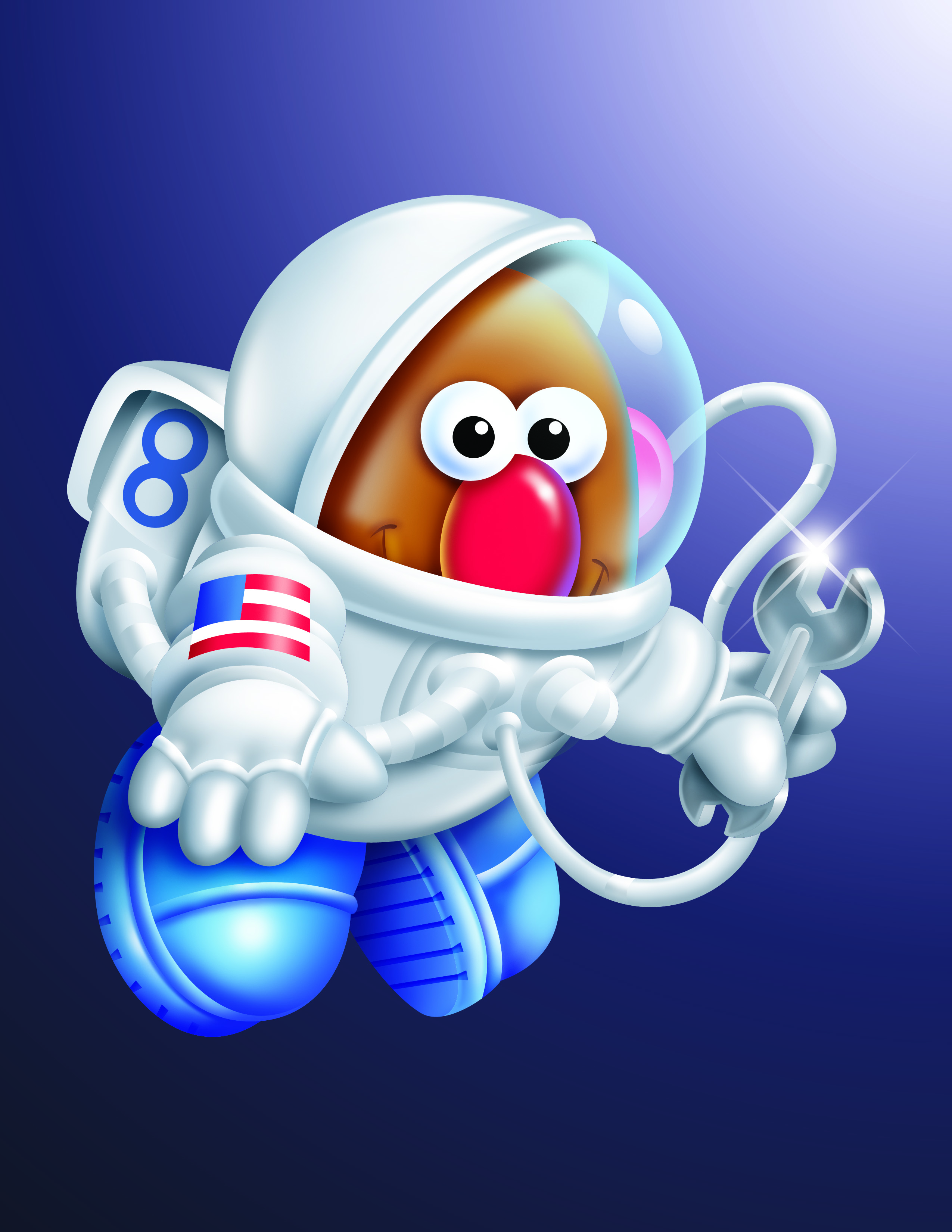 Young astronauts join the Commander MR. POTATO HEAD character and crew aboard the S.P.U.D. (Super Potatoes United for Discovery) space station as they orbit the distant planet Neptato. Resembling a space-themed playhouse, the S.P.U.D. station offers interior and exterior activities for astronauts-in-training.
Super Cool!
The exhibit ends on a gentle note, as kids move their bodies in front of a motion-sensitive wall to create a pattern of twinkling lights that brighten and fade like the stars in the night sky.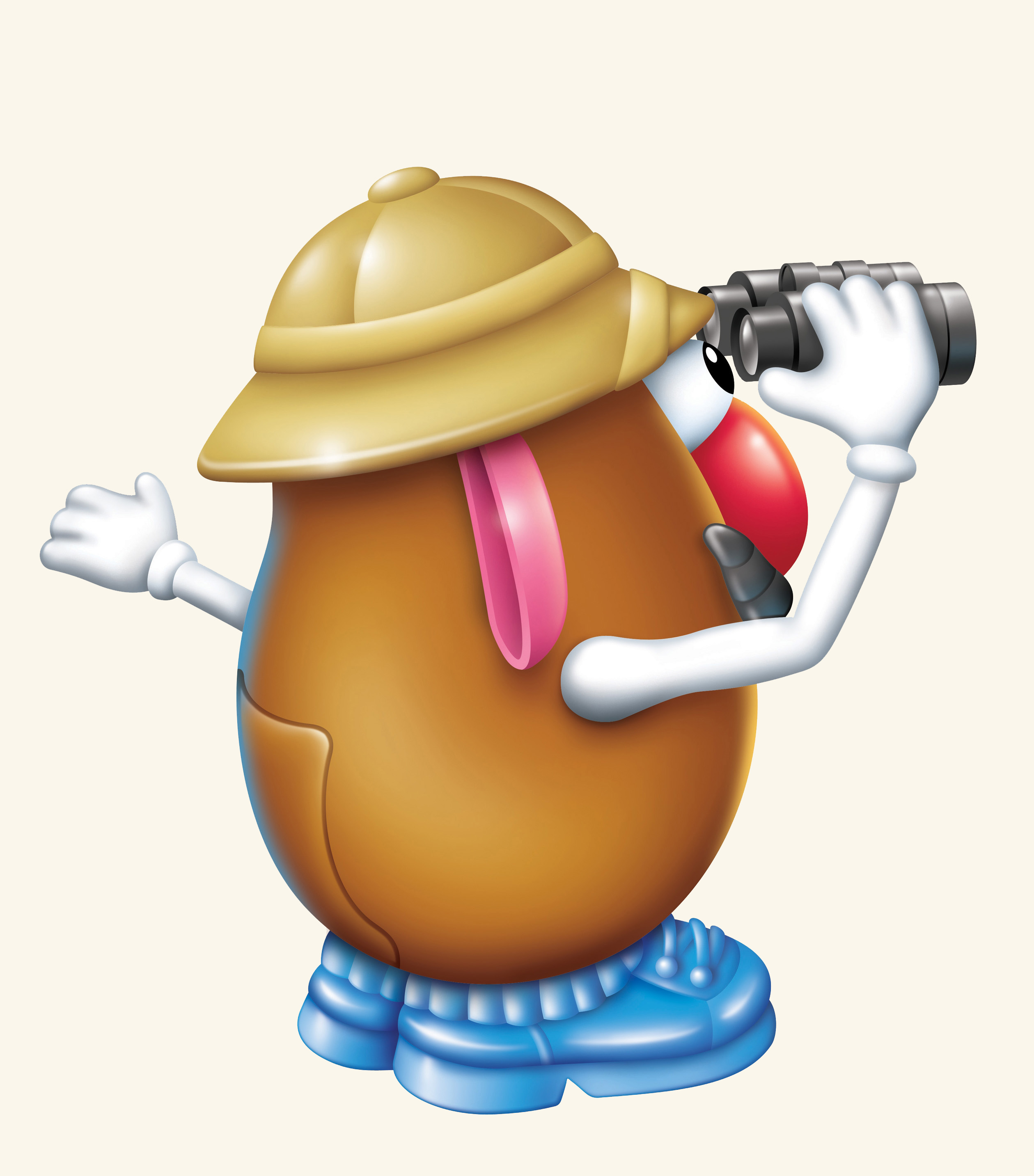 To download
From Humble Roots to Star-Spudded Fame:
The Life Story of the MR. POTATO HEAD character
click here.
Related Activities:
Winter holidays with MR. POTATO HEAD
December 26, 27, 30, 31 from 10 a.m. to 4 p.m.
Children's Museum
Gather with loved ones this holiday season for board games, stories and a movie at the Children's Museum. Play Parcheesi in the Indian garden, chess in the Middle Eastern Souk or backgammon in the Bedouin Tent. Discover Canadian children's authors in Lucy's bookstore or stop by Cinema Canada for an NFB short film. Don't forget to stop in and say hello to MR. POTATO HEAD, who will be making appearances in the final week of the exhibition The Adventures of MR. POTATO HEAD.
The Adventures of MR. POTATO HEAD was created by the Betty Brinn Children's Museum in collaboration with Hasbro. MR. POTATO HEAD is a registered trademark of Hasbro, Inc. and is used with permis­sion. © 2013 Hasbro. All rights reserved.
| | |
| --- | --- |
| National Tour Sponsored by | Additional support provided by Debra Altshul-Stark and Brian Stark, and the Greater Milwaukee Foundation. |