On the foggy night of May 29, 1914, two ships collide in the St. Lawrence River. The Empress of Ireland, with 1,477 souls aboard, sinks in less than 15 minutes. An estimated 1,012 people — passengers and crew — perish.
Step aboard this once-splendid ocean liner and travel back in time to a pivotal period in Canadian history, when economic activity was booming, and when the Empress of Ireland and her sister ship, the Empress of Britain, brought hundreds of thousands of immigrants to our shores.
Experience the atmosphere of celebration following the ship's departure from the docks of the City of Québec, the confused encounter in the fog, the fateful collision with the collier and the desperate rush to escape the sinking vessel. Artifacts like the ship's bell and compass, and eyewitness accounts like the memoir of an eight-year-old survivor, help bring to life stories of loss and rescue, despair and bravery, that were all part of the greatest maritime disaster in Canadian history.
An exhibition developed by the Canadian Museum of History, Gatineau in partnership with the Canadian Museum of Immigration at Pier 21, Halifax.
Complete your visit by picking up the Empress souvenir catalogue, on sale online and at the Museum Gift Shop.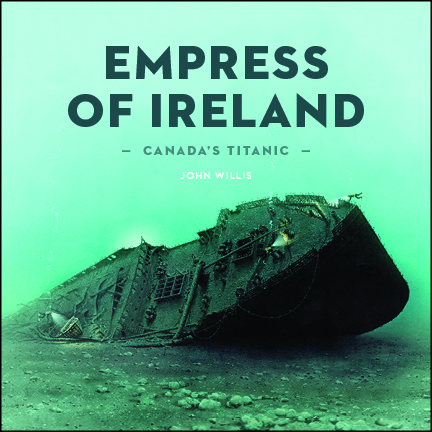 Image credit:
Original painting by Ken Marschall ©1996. Modifications and design, CMH