Discover the complex relationship between a legendary man and one of the most beautiful cities in the world.
Napoleon's extraordinary life is inextricably linked to Paris. From his rise to power to his fall from grace, Paris was the theatre for some of the key moments in his career. A man of war, Napoleon made Paris the capital of an empire. A man of ambition, he revived Paris' glittering court life. A man of vision, he reshaped the city and filled it with enduring institutions.
An exhibition produced by the Musée Carnavalet – Histoire de Paris, Paris Musées and the Canadian Museum of History.
Napoleon's legacy in photos
The Empire fell, but Napoleon was not forgotten. Napoleon's dream was to make Paris the capital of Europe and the most beautiful of all cities.
From the Place de la Concorde, visitors today can admire legacies of Napoleon's Empire in all directions: the Arc de Triomphe de l'Étoile to the west; the Palais Bourbon, seat of the French National Assembly to the south; the Arc de Triomphe du Carrousel to the east; and the church of La Madeleine to the north.
Arc de Triomphe du Carrousel
Père Lachaise Cemetery
Pont des Arts
Place du Châtelet and its Fountain
Vendôme Column
Get your souvenir catalogue now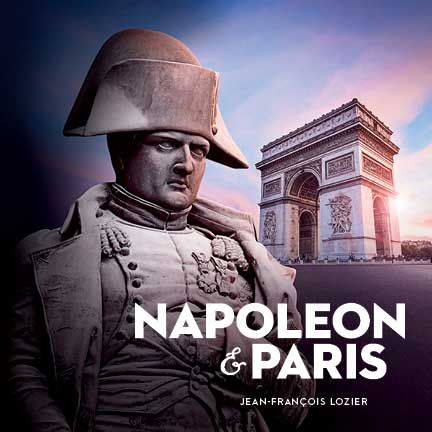 Complete your visit by picking up the Napoleon and Paris souvenir catalogue, on sale online and at the Museum Boutique.

Families, mark your calendar
Official Partner