Meet Heather Campbell!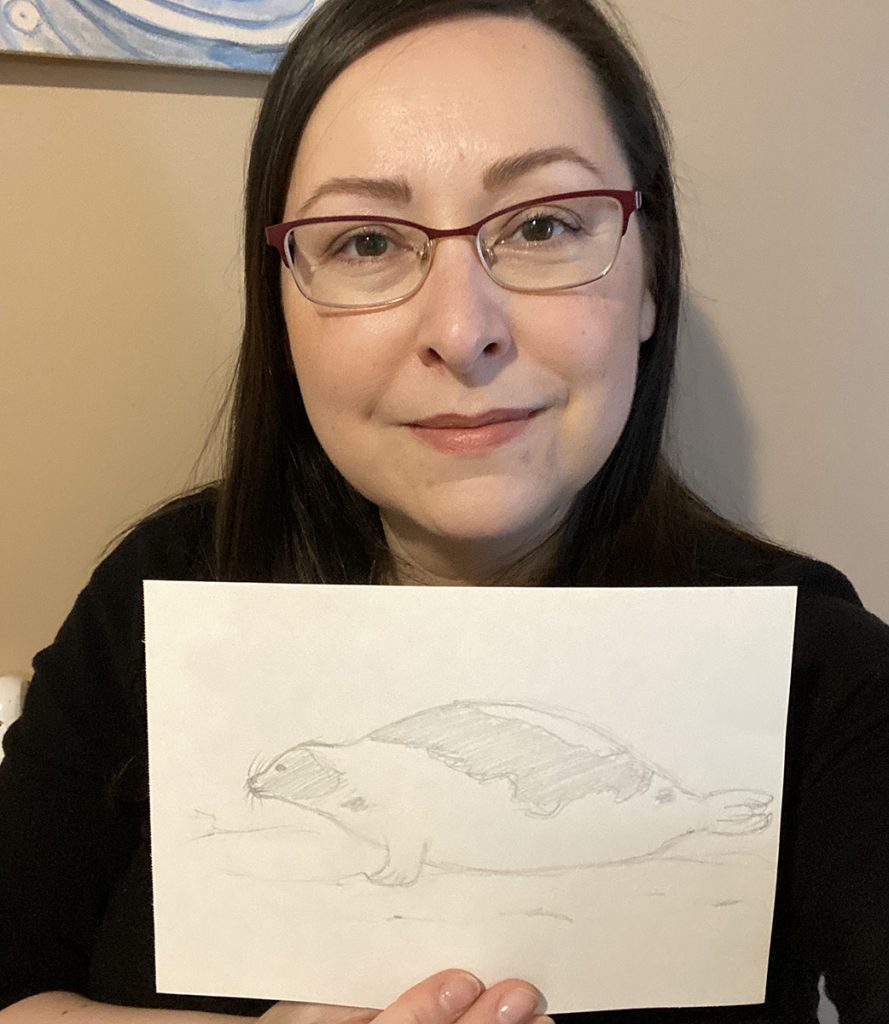 Photo: Heather Campbell
Heather Campbell is originally from Rigolet, Nunatsiavut, Newfoundland, and holds a B.F.A. from Memorial University of Newfoundland. She was Curatorial Assistant at the Inuit Art Centre in Ottawa for a number of years, and was on the Board of Directors for the Ottawa artist-run centre, Gallery 101, as well as the Board of the Artist Run-Centres and Collectives of Ontario. She is currently the Strategic Initiatives Director at the Inuit Art Foundation.
Heather's art has been featured in a number of group exhibitions, most recently the touring group exhibition Nunatsiavut – Our Beautiful Land at La Guilde in Montréal. Her work can be found in many collections, including those of the Canadian Museum of History, Crown-Indigenous Relations and Northern Affairs Canada in Gatineau, and Carleton University in Ottawa.
---
Kaujilauguk Heather Campbell!
Heather Campbell Rigoletttimiuk, Nunatsiavut (NL) ammalu tigumiajuk Nalunaikkutammik pisimajumit Memorial Ilinniavitsuanganit Newfalâmi. Campbell UKâlattimut Ikajuttiulauttuk taikani Inuit Allanguattet SuliaKapvinganit, Ottawa-imi (ON) unuttunik jârinik, ammalu angajukKauKatigenguKataulauttuk Takujapvimi 101 allanguattet iningani ammalu angajukKauKatigenguKatautluni taikani Taijamut Allanguattet Iningani ammalu Art Centres Collectives Ontario-imit. Mânnaluatsiak Tugâgutigijauvuk Pigiasittaugasuajunut Aulatsijiutluni taikkunani Inuit Art Foundation. Campbelliup allanguasimajangit ilautitausimavuk sutaijajunut takujapviujunut, mânnaKamik apvitaKataulauttuk katingaKatigejunut takujapvinut, piluattumik apvitattitaujunut katingaKatigetlutik Nunatsiavut – Our Beautiful Land taikani La Guilde in Montreal (QC). Suliagisimajangit napvâtausonguvut unuttumaginnik katitsuivinnik ilautitautillugit ukua Canadami Piulimapviligijinnik ilinganiKajunut Taimangasuanit, Gatineau (QC), Crown-NunaKakKâsimajut IlinganiKajunut ammalu Taggami Suliatsagijanginni taikani Gatineau (QC) ammalu Carleton Ilinniavitsuanga, Ottawa (ON).
---
Photo at top of page:
By Heather Campbell