What better way to get into the holiday spirit than by filling your kitchen with the smell of freshly baked gingerbread cookies? Chef Ian Bilodeau of Distinction, the Museum's in-house caterer, brings you this holiday classic — with a special tip to give your cookies a festive twist!
Recipe and instructions
Maple Gingerbread Cookies
Ingredients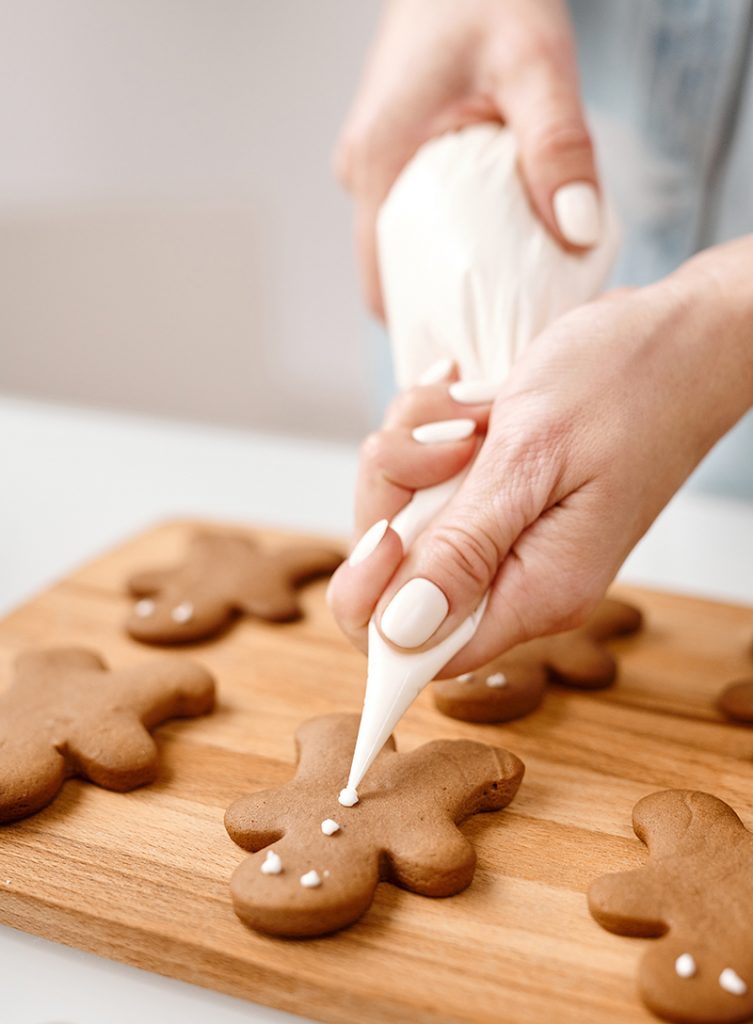 1 cup maple syrup
2 tbsp. molasses
2 tbsp. unsalted butter
1 tsp. ground cloves
1 tsp. ground cinnamon
1 tsp. ground ginger
1/2 tsp. salt
1/4 tsp. ground cardamom
2 1/3 cups all-purpose flour
1 egg yolk
1 tsp. baking powder
Boiling water
Directions
In a saucepan, heat the maple syrup, molasses and butter over low heat, then add the spices and salt. Stir, remove from heat, and set aside to cool.
Over a bowl, sift 375 ml (1 1/2 cups) of all-purpose flour.
Create a well in the centre of the flour, and pour in the reserved mixture, along with the egg yolk, and the baking powder (previously dissolved in a little boiling water).
Mix well, then knead, gradually adding the remaining flour to form a stiff dough that does not stick to the sides of the bowl.
Preheat oven to 180°C (350°F).
On a floured surface, roll out the dough to a thickness of 0.5 cm (1/5 in.), and cut out shapes with your favourite cookie cutters.
Place the cookies on a greased and floured baking sheet, or a baking sheet lined with parchment paper.
Bake on top rack of oven for about 10 minutes, or until lightly browned.
Royal Icing
Ingredients
1 egg white
1 1/2 cups of powdered sugar
Directions
In a bowl, beat the egg whites and powdered sugar for two minutes with an electric mixer until it is smooth and glossy.
Use an icing bag with piping tip to decorate the cookies.
Special tip from Chef Ian Bilodeau: "I use maple butter to set the eyes, and maple products for decorations, such as maple candy or maple taffy."