ᐊᑎᔅᒌᐧᐃᓐ – ᐋ ᐄᔨᒋᓈᔥᑳᑭᓂᐧᐃᒡ ᓂᓈᐦᑭᐤ ᑳ ᐃᔑ ᐱᒫᑎᓰᓈᓂᐧᐃᒡᐦ
ᒧᔖᐧᐋᐦᔮᐅᐲᓯᒻ 11 ᓈᑖᐦ ᐃᔑ ᑭᔅᑭᑎᓂᐲᓯᒻ 3, 2019
ᓂᔮᓐ, ᓂᔑᐄᔨᔨᐅᒡ ᐊᓂᑖᐦ ᑎᒫᐲᓯᒻ ᑰᐹᒃ, ᓂᔑᓂᐦᑳᑏᓱᓈᓐ ᐄᔨᔨᐤ/ᐄᓂᐤ ᐊᓂᑖᐦ ᐊᔅᒌᐦᒡ ᐋ ᐅᐦᒋ ᐱᒫᒋᐦᐅᒡ ᑭᔮᐦ ᐅᐦᑖᒋᐦᐅᔮᐦᒡ᙮ ᓂᓈᐦᑭ ᐋ ᐄᔑ ᐱᐹᒧᐧᐃᓱᓈᓂᐧᐃᒡ ᐋᐦ ᐊᐱᒋᐦᑖᑭᓂᐧᐃᒡ ᐋ ᒧᒋᒑᔨᐦᑖᑭᓂᐧᐃᒡ ᐋ ᒌᐦᑳᔮᐱᐦᑖᑭᓂᐧᐃᒡ ᒋᔅᑯᑎᒫᒑᐧᐃᓐᐦ, ᐋ ᒋᔥᑎᒫᐅᐦᒡ ᐧᐄᔓᐧᐋᐧᐃᓐᐦ ᑭᔮᐦ ᓈᔥᒡ ᐋᐦ ᒋᔥᑖᔨᐦᑖᑯᐦᒡ ᐄᔨᔨᐅᐄᐦᑐᐧᐃᓐ ᐧᐋᔥᑭᒡ ᒑᐧᑳᓐ ᐊᑎ ᐋᓂᔅᒑᐱᔨᐦᑖᑭᓂᐧᐃᒡ ᑭᔮᐦ ᐊᑎ ᒦᑐᓈᓂᐧᐃᒡ.
ᐆ ᒫᒃ ᐧᐋᐱᐦᑏᐧᐋᐧᐃᓐ ᑳ ᐃᔑ ᐧᐋᐱᐦᑖᑭᓂᐧᐃᒡ ᑳᐦ ᐊᑎ ᐄᔅᐱᔨᒡ ᐋ ᐱᐹᒧᐧᐄᓱᓈᓂᐧᐃᒡ ᒑ ᒌᐦ ᐧᐋᐱᐦᑎᐦᒡ ᑎᐹᒋᒧᐧᐃᓐᐦ ᑭᔮᐦ ᐋ ᒌᐦ ᐅᔑᐦᑖᑭᓂᐧᐄᒡ ᑭᔮᐦ ᑳ ᐃᔑ ᐃᐦᑐᑖᑭᓂᐧᐃᒡ ᒑᐧᑳᓐ ᐊᓂᑖᐦ ᐅᑖᐦᒡ ᑭᔮᐦ ᒑ ᐧᐋᐱᐦᑏᐧᐋᔨᐦᒄ ᒋᔮᓂᐤ ᒋᑭᔅᒋᐦᐅᓂᓂᐤᐦ᙮
ᐊᓂᑎᐦ ᒑ ᐅᐦᒋ ᒋᔥᒋᐱᔨᒡ ᐊᐧᐋᔑᔑᒡ ᐊᔑ ᐅᐦᐱᒋᓈᑭᓂᐧᐃᒡ, ᓂᐧᐋᐱᐦᑏᐧᐋᓈᓐ ᐅᔥᑭᒡ ᐋ ᐃᔑ ᑖᐦᒋᔥᑭᐦᒃ ᐊᐧᐋᔑᔥ ᐊᔅᒌᔨᐤ ᐊᓂᔮ ᐋ ᐧᐄᐧᐄᐦᑎᐦᐋᑭᓂᐧᐃᑦ ᐅᔥᑭᒡ ᐋ ᐃᔑ ᐊᑎᔅᒌᑦ ᐊᓂᑖᐦ ᐊᔅᒌᐦᒡ᙮ ᐊᓐ ᒫᒃ ᐋ ᐱᒧᐦᑖᓂᐧᐃᒡ ᑭᔮᐦ ᐱᒥᐱᒋᓈᓂᐧᐃᒡ ᓈᔥᑖᐧᐹᐦ ᓂᒋᔥᑖᔨᐦᑖᓈᓐ ᐊᓂᔮᐦ ᐊᔑ ᒋᔅᑯᑎᒫᒑᒡ ᒋᔖᔨᔨᐅᒡ ᐊᑎ ᐊᔓᒥᔨᐧᐋᒡ ᐊᓂᑖᐦ ᐃᔑ ᐊᓂᔅᒋᒑ ᑭᔮᐦ ᐊᓂᔮᐦ ᒑ ᐊᑎ ᐱᒫᑎᓰᒡ᙮ ᐊᓐ ᒫᒃ ᐊᔑᓂᐦᑳᑖᒡ ᒥᔫᐱᒫᑎᓰᐧᐃᓐ
ᐆ ᒫᒃ ᐊᔑ ᐧᐋᐱᐦᑏᐧᐋᓂᐧᐃᒡ ᓰᐦᒋᒫᑭᓂᐧᐃᒡ ᐊᐧᐋᓂᒌ ᒑ ᒥᔫᐱᒫᑎᓰᒡ ᑭᔮᐦ ᒫᒃ ᐋᐦ ᑖᐦᑭᐦᐄᒑᐱᔨᒡ ᒑᐧᑳᓐ ᐊᓂᑖᐦ ᐊᔅᒌᐦᒡ ᐅᐦᒋ ᒥᔥᑏᐦ ᒋ ᐧᐄᒋᐦᐄᑯᓈᓂᐤ ᒥᓯᐧᐋ᙮
ᐊᑎᔅᒌᐧᐃᓐ – ᐋ ᐄᔨᒋᓈᔥᑳᑭᓂᐧᐃᒡ ᓂᓈᐦᑭᐤ ᐱᒫᑎᓰᐧᐃᓐᐦ ᐊᓂᑖ ᐄᔨᔨᐤ ᐋᓂᔅᒑᐅᑭᒥᒄ ᒋᐦᒋᑖᐅᒡ ᐋ ᐧᐄᒋᐦᐄᑯᒡ ᒋᓵᓰᐲ ᐄᔨᔨᐅᑭᒥᒄ ᐊᓂᑖᐦ ᐦᐁᕆᑎᒡ ᑳᓈᑦ ᐋ ᐅᐦᒋᐱᔨᒡ ᔓᐧᐃᔮᓐᐦ᙮
ᒦᐧᐋᐧᐃᓐᐦ ᐋᒌᐦᑳᔮᐦᑖᑭᓂᐧᐃᒡ ᐊᓐ ᐊᑎᔅᒌᐧᐃᓐ – ᐋ ᐄᔨᒋᓈᔥᑳᑭᓂᐧᐃᒡ ᓂᓈᐦᑭᐤ ᐱᒫᑎᓰᐧᐃᓐᐦ
ᑳ ᒥᔮᑭᓂᐧᐃᒡ ᐊᓂᔮᐦ ᒫᐅᒡ ᐋᐦ ᒌᐦᑳᓈᑯᓯᒡ ᑳ ᐃᔑ ᐧᐋᐱᐦᑏᐧᐋᒡ ᐄᔨᔨᐤ ᐄᐦᑐᐧᐃᓂᔨᐤ ᐊᓂᑖᐦ ᐅᐦᒋ ᑳᓈᑖ ᐊᓂᔅᒑᐅᑭᒥᒄᐦ 2018 ᑳ ᐄᒋᔥᑖᔨᒡ ᐊᔅᒌᐤ ᐊᒋᔅᑖᓱᐧᐃᓂᔨᐤ᙮
ᑳ ᒥᔮᑭᓂᐧᐃᒡ ᐊᓂᔮᐦ ᑭᔮᐦ ᑳᕕᕐᓂᕐ ᒉᓂᕆᓪ ᒦᐧᐋᐧᐃᓂᔨᐤ ᒫᐅᒡ ᐋᐦᒌᑳᓈᑯᐦᒡ ᐊᓂᑖᐦ ᐄᔑ ᐅᑖᐦᒡ ᒑᐧᑳᓐ: ᐱᒫᑎᓐ ᒑᐧᑳᓐ ᐊᓂᑖᐦ ᐃᔑ ᐅᑖᐦᒡ᙮
https://creeculturalinstitute.ca/
We, the Cree people of Northern Quebec, identify ourselves as the Eeyou of Eeyou Istchee, The People of the Land. Through themes related to 'walking,' this exhibition celebrates teachings, values and the rich cultural history passed down from our ancestors.
This exhibition follows the evolution of travelling through our eyes, allowing visitors to experience our stories, arts, and traditional technologies, sharing in our culture. Beginning with childhood Rites of Passage, we share the importance of walking and making our first footprints on Mother Earth. In walking for ceremony and journeys, we respect the many teachings of our Elders that are passed from generation to generation. An expression of Miyupimaatisiiwin (living life well), this exhibition encourages healthy living and inter-connectedness with the land that sustains us all.
Footprints – A Walk Through Generations was produced by the Aanischaaukamikw Cree Cultural Institute in collaboration with the Chisasibi Heritage & Cultural Centre, with funding from Canadian Heritage.
Awards for Footprints – A Walk Through Generations
Recipient of the 2018 Canadian Museums Association's Award of Outstanding Achievement in the Exhibitions – Cultural Heritage category.
Recipient of the 2018 Governor General's History Award for Excellence in Museums: History Alive!
https://creeculturalinstitute.ca/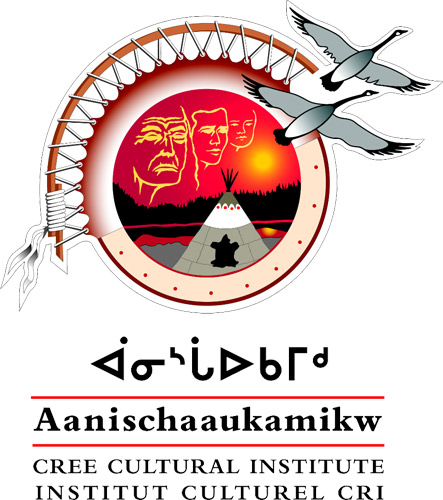 The Exhibition in Pictures
Fees and Booking
Admission Fees to the Canadian Museum of History include access to the Children's Museum, CINÉ+, special exhibitions and to all the Museum's galleries.
Adult – $20
Senior – $18
Student – $16
Child (3-12) – $12
Family (6 pers. – max 2 adults) – $50
Avoid the line-up – Buy your tickets online now
Become a Member
Enjoy unlimited access to the Canadian Museum of History (including the Canadian Children's Museum and CINÉ+ documentary films) and the Canadian War Museum. Join now