Winterlude takes on an Arctic vibe with workshops in basic Inuktitut for families, and traditional Inuit games to challenge physical and mental strength.
Celebrate Winterlude with Arctic-themed activities highlighting Inuit culture and knowledge. On Saturday mornings in February, we'll be offering family workshops on the basics of the Inuktitut language (for adults and children ages 8 and up). On Sunday afternoons, children and adolescents can try traditional Inuit games. These deceptively simple tests of physical and mental strength, endurance, agility, and pain tolerance originated to help Inuit children develop the skills they needed for hunting and survival in the Arctic. Visitors can also enjoy a throat-singing performance by our guests from Aboriginal Experiences.
Starting February 16, don't miss the exhibition Picturing Arctic Modernity ‒ North Baffin Drawings From 1964, which captures the thoughts, concerns, memories and observations of the people of Nunavut during a time of great social change.
Inuktitut Workshops: Saturdays, February 3, 10 and 17 | 10:30 to 11:30 a.m.
Inuit Games: Sundays, February 4, 11 and 18 | 1 to 3 p.m.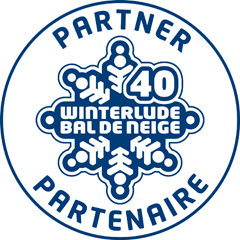 Photo: City Escapes Nature