Eminently authentic artist Elisapie Isaac brings us a new album in which Northern poetry, in both English and Inuktitut, adds a delicate vibe to a soundtrack tinged with electronica, pop and folk.
Looking for a bite to eat before the show? Here is an exclusive offer for City of Gatineau ticket holders. Present your ticket at the Museum's Bistro Boréal on the day of the concert and get a free beverage with the purchase of a first course or a free dessert with the purchase of a main dish.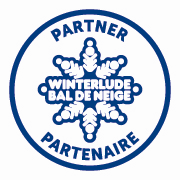 In partnership with the Ville de Gatineau.