Shake paws with Daniel Tiger in our friendly neighbourhood!
Are you a friendly neighbour? Daniel Tiger thinks so! Nose around Daniel Tiger's Neighbourhood – A Grr-ific Exhibit, based on the hit PBS Kids show. Your whole family can take part in fun activities, while polishing good-neighbour skills through gentle, cooperative play.
Drop in on an art encounter in our Studio to make a Friendly Neighbour button. Meet Daniel Tiger himself in the Theatre for a priceless photo op. Create a Daniel Tiger face in the Factory and watch an episode of Daniel Tiger's Neighbourhood on the giant screen in the CINÉ+ theatre. This fun-filled Awesome Sunday is jam-packed with activities that encourage helping hands, creative minds, and playful imaginations.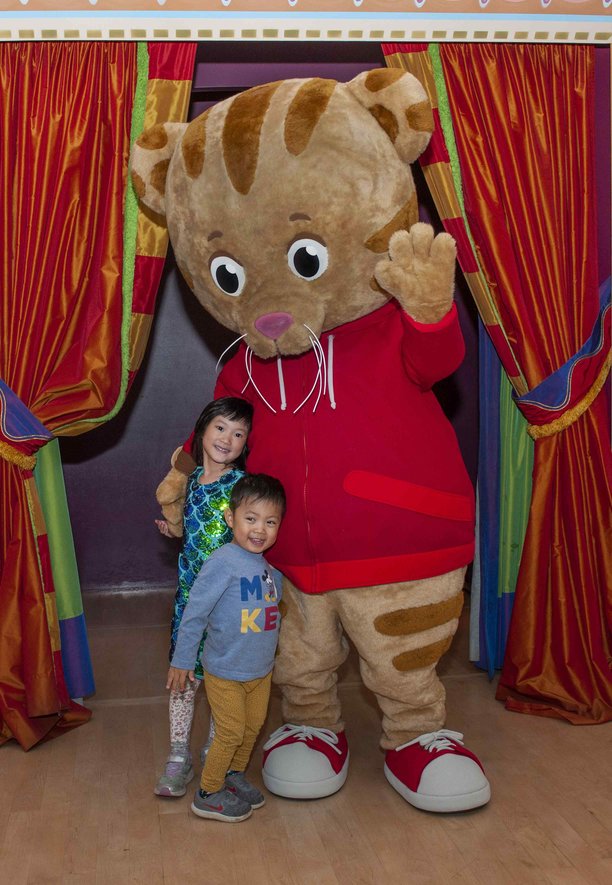 Meet Daniel Tiger
10 to 10:15 a.m., 11 to 11:15 a.m., and 12 to 12:15 p.m.
Theatre
Preregister at the Children's Museum Travel Bureau
Make a Friendly Neighbour Button
10 a.m. to 4 p.m.
Studio
Create a Daniel Tiger Face
10 a.m. to 4 p.m.
Factory
Watch Daniel Tiger's Neighbourhood – Snowflake Day! on a giant screen
10 a.m., 11 a.m. and 1 p.m. (duration: 30 minutes)
CINÉ+
Visit the special exhibition
9:30 a.m. to 5 p.m.
Kaleidoscope