Looking for a quiet setting, with quick, attentive staff? You wish to gather colleagues or friends in a pleasant space? Or enjoy the Brunch with your family before going to see an exhibition or a film? The Bistro Boréal is sure to cast its spell!
Bistro Boréal is located on Level 2 of the Museum, next to the CINÉ+.
Follow us on Facebook (Bistro Boréal).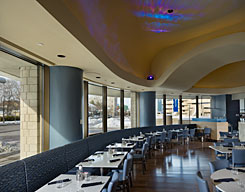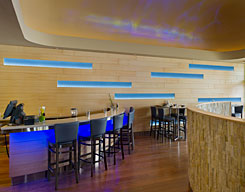 Reservations and Information
(Reservations recommended)
819-776-7009
100 Laurier Street – Gatineau (Hull sector) – QC
Hours of Operation
| Day | Hours |
| --- | --- |
| Monday | 11 a.m. to 3 p.m. |
| Tuesday | 11 a.m. to 3 p.m. |
| Wednesday | 11 a.m. to 3 p.m. |
| Thursday | 11 a.m. to 8 p.m. |
| Friday | 11 a.m. to 3 p.m. |
| Saturday | 11 a.m. to 3 p.m. |
| Sunday | 11 a.m. to 3 p.m. |